Experiences and Tours in Positano
More than just a postcard-perfect day trip. Delve into the authentic side of Italy's most spectacular coastline.
Positano touches the soul with its beauty and "la dolce vita" atmosphere. Our experiences are curated by a historic local family to capture the deeper side of the Amalfi Coast.
Choose our experiences to savor the magic of Positano and create memories to last a lifetime.
The Magia Luxury Group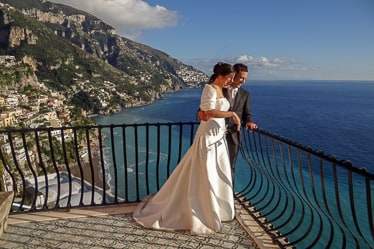 Dear visitor, We are Positano natives and our family has been hosting guests at Villa Magia, our boutique hotel in the heart of the village, for generations.
From what was once our family home, we created a luxury resort and network of travel services that offer unparalleled Italian hospitality. Our motto is to never say no to any guest request, large or small.
We endeavor to anticipate our clients' needs during their time in Italy, taking care of each request via our group is of independent, specialized companies that work together to provide a full-service experience.
We wish you an unforgettable stay in Italy!
Luca and Simona
Villa Magia
The Magia group is led by two Positano families that have been in the hospitality business for decades and comprise a number of specialized companies that work together to cover every detail of your trip to the Amalfi Coast from luxury accommodations and private transfers to minicruises and concierge services.